THE MOST COMFORTABLE PAIR OF SHOES YOU'LL EVER OWN!
Easy to wear all year round. With an extra layer of foam, the soft footbed provides extra comfort throughout the day.
The construction has been engineered to feel like you're standing in the sand, keeping your feet as comfortable as possible for hours on end. This supports health and promotes well-being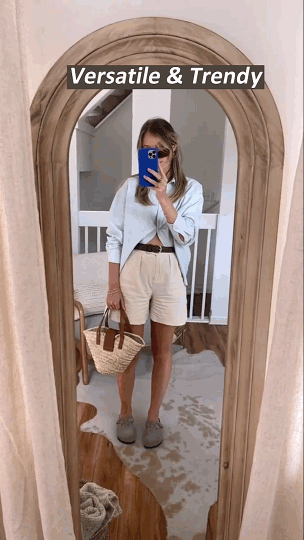 Cork midsole
The cork particles are golden and full, and the cork latex footbed has a certain degree of shrinkage, which can fit the foot shape after long-term wear.Contoured footbed with arch support for natural support throughout the day. Premium, durable materials enhance the simplicity and functionality of the shoe design. Thoughtful, environmentally friendly production practices ensure minimal waste and environmental impact.
Details and Care
Extra cushioning and natural moisture-wicking comfort. Made with a natural cork and latex insole, it contours to a healthy foot to ensure proper weight distribution and support the foot's natural shape and structure.
Size Information
Runs small; if in between sizes, please order the next size.
Full size only; for 1/2 size please order one size larger.
"LIKE WALKING ON CLOUDS"
Words cannot fully describe the feeling I get when wearing these.
- Kendall H.
"MY FAVORITE PAIR OF SHOES"
These are my go-to shoes now. I wear them everywhere I go.
-Ty W.
"NOTHING ELSE LIKE IT"
The perfect blend of comfort and style. I can wear these with any outfit
-Sammy N.